Introducing TURBOdesign Suite v6.7 for Turbomachinery Design and Optimization
Wednesday 28th November | 5pm GMT (12pm EDT)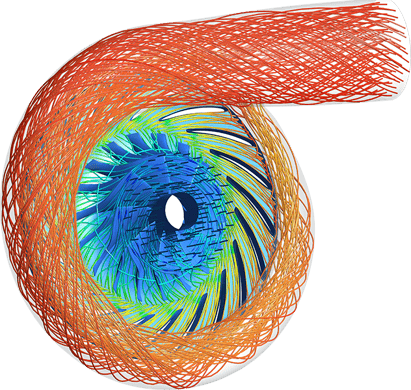 The version 6.7 update to TURBOdesign Suite provides significant new features and functionality to enable designers to improve efficiency, achieve higher performance and deliver faster designs to achieve and maintain market-leading products.
This webinar will highlight the new TURBOdesign functionality, including a new Axial Pump and Fan module in TD Pre and the 3D blade geometry export capability to improve leading and trailing edge results for seamless linking and integration with common CAE/CFD/FEA toolsets.
The major new functionality included in TURBOdesign Suite v6.7 includes:
• New modules in TURBOdesign Pre for the meanline design of axial fans and pumps stages.
• Addition of radial inflow turbine map prediction capabilities in TURBOdesign Pre.
• Script version of TURBOdesign Pre for automated exploration of the design space in generating meanline design to cover multiple operating points.
• A new blade geometry construction system that allows for high definition and more robust modelling of all blades.